Development of the 2StrokeMix App for iOS and WatchOS is progressing well.
You can set up all your fuel containers with their specific ratio for mixing, these profiles will sync to your devices and watch via your iCloud account.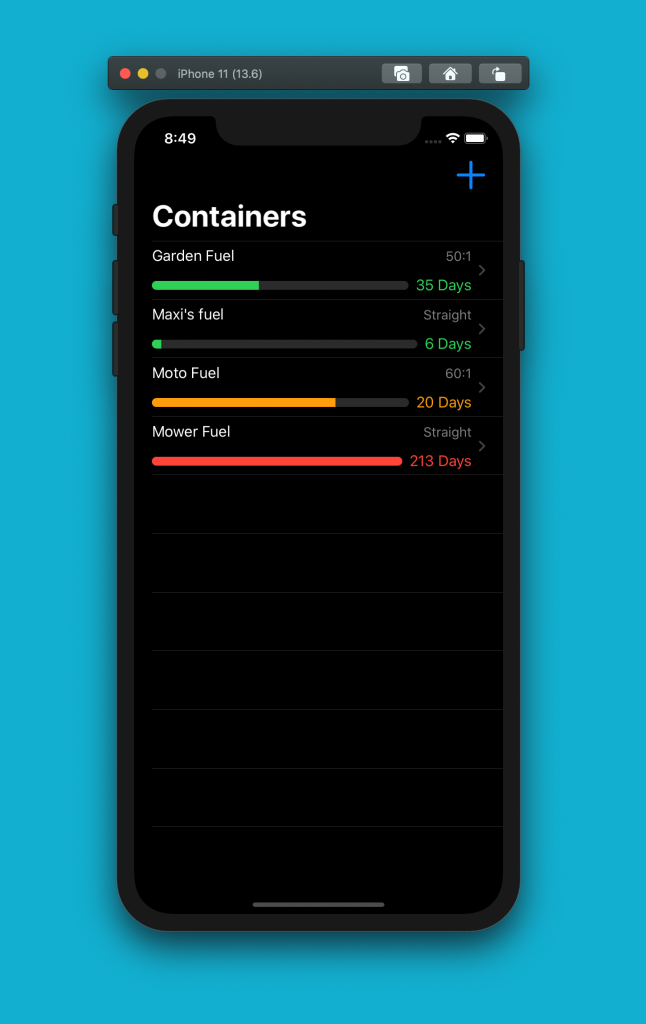 The watch app is working well with you able to set the amount of fuel or oil you want to mix via the digital crown.
The phone app has support for light and dark modes also.
If you have any suggestions for the app please submit them via the contact form here.